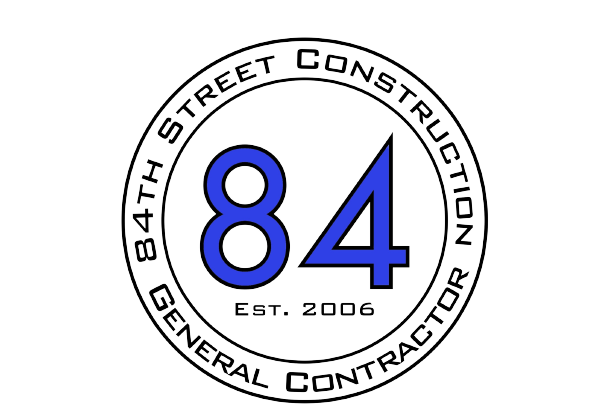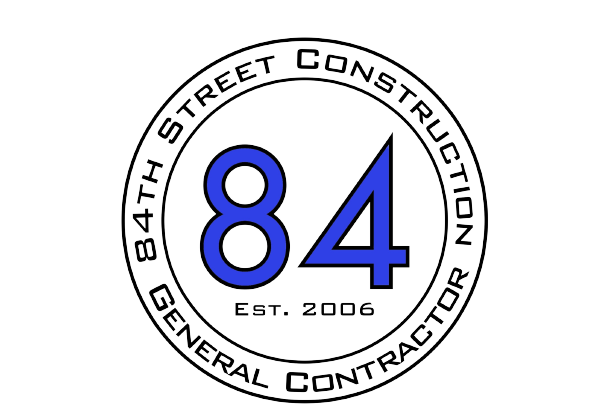 We tend to get questions about our company name when our customers want to look for us on 84th Street! Our name actually reflects a sentimental place in our family's history.
Our parents came to Alaska in 1972, and all three of us (Ryan, Evan, and Dylan) were born and raised here. We had been lucky enough, over the years, to spend some weeks in the summer at our father's family's summer home in Stone Harbor, New Jersey.
The home was built sometime in the 1870s and it was about a block from the beach. It was a special place where we spent time with our grandparents and learned why our father loved it so much when he was growing up.
It was also a home that needed constant upkeep and maintenance. We would have a hammer, wrench, trimmer, or paintbrush in our hands for a part of our time there as early as we can remember. We hold early memories of scraping, prepping, and painting the large front porch and trimming the long hedges surrounding that charming home.
When our grandfather aged to the point that he no longer had the energy or desire to spend the time that it took to keep the home up, and our family was unable to go down as often as we wanted to and needed to, the tough decision to sell it was made. It was difficult for our family to let it go, but the proceeds from the sale of that great old home were the funding to start up our 84th Street Construction company in 2006. We are very proud of our name and the history it carries with it.
After many years as a Medical Assistant, Cathy joined her family at 84th Street Construction in 2010 to manage the business office. She worked with Ryan and her husband Jim to develop office systems and procedures and keep everyone moving in the right direction.
Today, Cathy is the majority owner of 84th Street Construction. She enjoys spending her free time playing cards with friends or with her three sons and their families.
Evan came on board the family business in 2007 and has been our resident demolition and excavation expert, along with carpentry. He has always been ready to solve difficult construction challenges for us. When he can, Evan enjoys camping and hiking with his fiancé, their four fantastic daughters, and their two dogs. He also enjoys being at home, working in his yard, or playing hockey any chance he gets.
Skyla joined our office staff in 2019. She not only excels at team building for our crew but is also hard-working and accommodating with our customers to get the ball rolling on their projects. Skyla is married and a busy mom to 4 awesome kids, who she loves to take on vacations and go camping with. She also enjoys bustin' out a karaoke song and looks forward to keeping her 84th Street Cornhole Championship standing each year.
Hayden joined our team in 2021. He is very industrious and thorough as he worked toward the finished product. Hayden quickly adapts to any task on the job site. Whenever Hayden gets a chance, he likes to work on and modify cars and build things. He also enjoys riding dirt bikes and snow machines.
Ryan joined his dad at 84th Street in 2006, and he has since worn many hats. He estimates projects, and he is our General Manager with numerous other duties involved in the start-up and completion of our projects. Ryan is married with two wonderful daughters. He likes to camp, hike, and spend time at his lake cabin with his family and his dog Hank. Soccer and hockey are favorite activities that fill up his time away from work also.
Dustin joined 84th Street in 2009. His attention to detail and ability to connect with our customers is second-to-none. With over 18 years of experience in construction, we are proud that Dustin has been with us for the last 13 years. When he is not on the job site, you can find him with his dog, Bentley, helping his mom shear sheep in Palmer, on the ice playing hockey, or out at his cabin in the Alaskan backcountry.
Trent joined our team in 2021. He takes on his work with energy and diligence and he can easily work with any of our crew to get the job done. Trent is a quick learner and a great team player. In his free time, Trent enjoys fishing, hiking, backpacking and skiing.
Hank is a 42 lb. Husky-Corgi mix and has been part of our crew since 2013. He has been providing reliable security in Ryan's truck since his first day on the job and keeps both Ryan & his truck safe from birds, squirrels, insects, and all other menacing threats the daily work environment can throw at him. He takes his job very seriously. Not one time has any animal or bug ever made it into Ryan's truck while visiting a job site or customer. When he's not working he enjoys bacon, dog treats & long walks in the park.
Dylan joined his dad and brothers at 84th Street in 2007 as a carpenter, tile setter, and general detail guy. He now does estimates, and he has the position of Operations Manager. Dylan is married with two amazing daughters and three dogs.
When he is not working on a project for us, you can find him with his family, working on a project around his house, or on his skates playing hockey.
We've been fortunate to have Dan as a part of our team since 2009. He has taken on many roles and has recently stepped up to be our trainer, and works diligently to qualify our crew in all facets of work. A fun fact about Dan is that he is an accomplished pianist. When he's not working, Dan enjoys spending time with his family, going skiing in the winter and hiking in the summer.
We welcomed Hunter to our team in 2019, and he quickly became an integral part of our crew! Hunter works efficiently with a team or independently, and is leading projects as a foreman. He also is a big help to our shop and office, lending a hand with any task thrown at him. In his off time, you can find Hunter snowboarding in the winter, hiking in the summer, or working on his car.